What Carter Chevrolet is Looking Forward to in 2021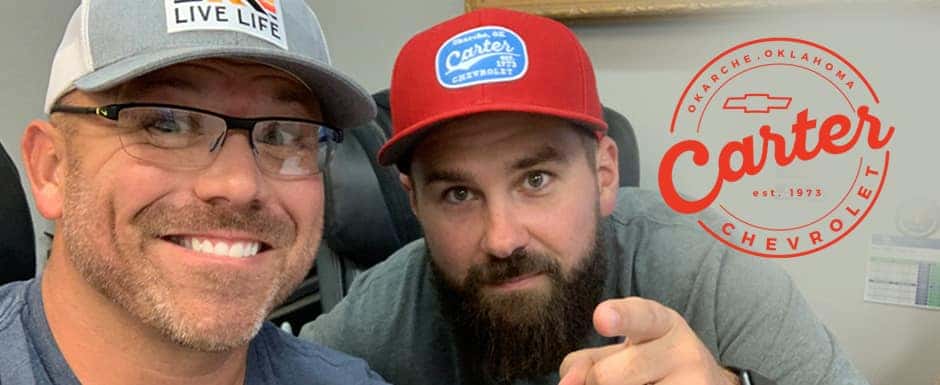 Ever gone on a really long run? By the time you're done, you're gasping for air, your ribs hurt, your chest is burning, and you're all sweaty and gross. That's kind of what it felt like to escape the year that was 2020. The sprint is over, and now Carter Chevrolet is looking forward to a better year in 2021.
So what exactly are we looking forward to in 2021 — apart from the fact that we're not stuck in a Groundhog Day-type scenario and had to repeat the whole year over again? Off the top, being that it's mighty cold out there in Okarche, spring getting here fast sure would be nice. Getting back outside and wearing our cargo shorts with confidence sounds pretty nice.
We're also looking forward to eating a lot of chicken. In fact, one of our office New Year's resolutions is to eat more chicken because, frankly, we feel like we didn't quite hit the mark in 2020. And we ate a lot of chicken in 2020. Chicken consumption is high on the list.
Also high on the list: Chevy. 2021 is fixing to be a banner year for the bowtie thanks to a hot new lineup that includes cool choices like the new Chevrolet Blazer. We're looking forward to seeing more of what's coming, like the Chevrolet Bolt EUV, the 2022 Chevrolet Traverse and Equinox, and maybe even our first peek at an electric truck. That's right. Chevrolet is making an all-electric pickup truck, and you just know that thing is gonna be a beast.
But at the top of the list for what we're looking to in 2021 is making friends. Because, honestly, 2020 sucked because we couldn't meet as many new folks as we'd normally like to. We're hoping that things begin to get back to normal and we can make more friends than ever. Because at Carter Chevrolet, our priorities are making friends and selling cars — in that order.
We hope your 2021 shapes up to be a fruitful, happy, healthy, and successful one. If one of your resolutions is to treat yourself to the fresh new ride you deserve, stop into Carter Chevy in Okarche, Oklahoma, and your buds will hook you up.