Pet-Friendly Chevrolet Models
Americans love their pets. In fact, more and more, Americans consider their pets as members of their families. According to the American Pet Product Association, 37% of pet owners take their animals with them on road trips. Because of this, Americans are looking for more pet-friendly features when shopping for a new car.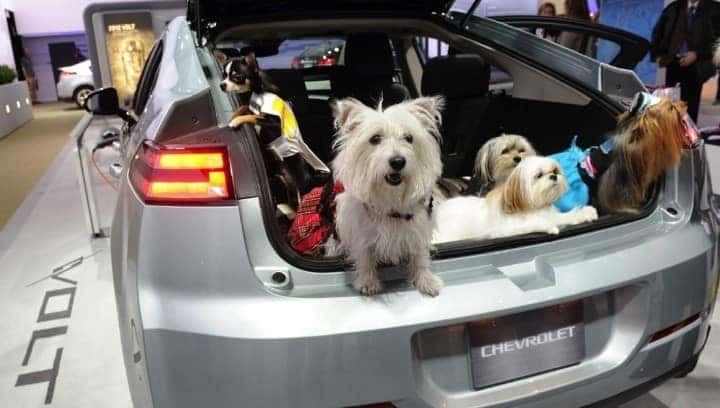 If you are looking for a pet-friendly Chevrolet, you are in luck. The Chevy lineup is as versatile as America's pets and offers numerous features that will make you and your pet more comfortable on the road. You can explore all of the great options at Carter Chevrolet in Okarche, Oklahoma and pay a visit to our dealership dog Murphy.
If you own a dog, one key feature to have in a vehicle is lots of cargo space. The safest way to travel with a dog is by securing him or her in a crate. An SUV or crossover with a large cargo bay like the Suburban will have plenty of room for your furry friends.
Another feature you want in a pet-friendly vehicle is safety. This will keep both you and your faithful friends safe on the road ahead. Chevrolet offers a variety of advanced safety features on most of its lineup. These features include things like blind spot monitoring, rear cross traffic alert, and automatic emergency braking.
To find the perfect vehicle for you and your four-legged friend, stop by Carter Chevrolet.