Halloween Safety Tips for 2018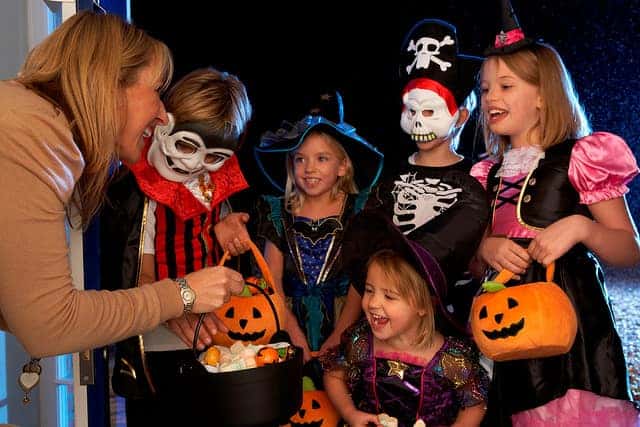 Halloween is right around the corner, which means a fun night for young children to dress in their spookiest outfits and go door-to-door for candy. To keep them safe, follow these Halloween safety tips.
If you are driving…
Slow down in residential areas. Just because the speed limit is 25 miles an hour doesn't mean you don't need to keep an eye out for kids that are darting in and out of traffic.
Turn your headlights on. Fog lights can help you see farther to either side of your vehicle as well.
Be especially careful when entering and exiting driveways.
Expect children not to follow traffic and pedestrian laws. In other words, be ready at any moment for children to run out into the street.
If you are a parent…
Always make sure your children are accompanied by a trusted adult. Keep the ratio three kids to one adult at the most; any more kids makes it too difficult to safely monitor them.
If your children are old enough to go out on their own, set specific boundaries, like how many streets over they can go and what time they need to be home.
Never let your children eat any candy until you have checked it yourself.
Remind your kids never to go inside a stranger's house.
Here at Carter Chevrolet, we always love seeing creative costumes for Halloween. Stop by to see if you can give us a good fright!