Chevrolet Launches a TikTok Channel and We Are Inspired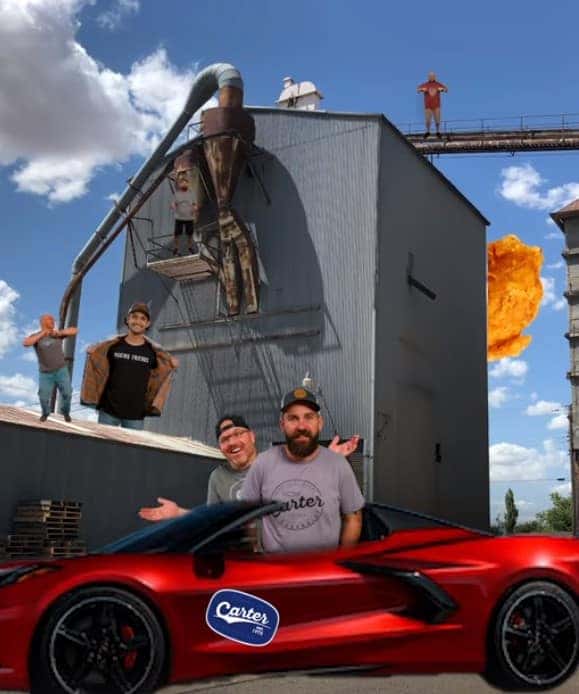 TikTok: It's not just the sound a clock makes anymore. The hot social media platform that's spawned who knows how many dance trends just keeps on growing, and Chevrolet is the latest big name to hop on the wagon. Earlier this year, Chevrolet launched its TikTok channel, and it's been serving up a steady stream of sweet content.
Back in February, Chevy launched its TikTok with clips from a fresh take on the hit song, "My Truck." Platinum recording artist BRELAND rewrote his song to focus on Chevy, and the accompanying video includes plenty of awesome footage of trucks like the Silverado LT Trail Boss, Silverado LT Trail Boss Midnight Edition, and Silverado Custom. And, of course, dancing. Because TikTok.
"Chevy was the perfect collaborator to breathe new life into 'My Truck' because they truly understand what makes truck culture so special," said BRELAND. "They appreciate that truck enthusiasts are getting younger and more diverse, and that insight was the inspiration for the original version of the song. Coming to the table with that shared perspective made the collaborative process of rewriting 'My Truck' so much fun."
Now we know what you're thinking: Are my boys at Carter Chevrolet also on TikTok? And the answer to that question is, duh, of course, we're very cool guys who are up on all of the latest trends. Not to brag or anything, but we're pretty OG when it comes to TikTok — we've been making Tiks and Toks since 2019. Though, admittedly, we haven't been keeping up with it too much the last year. Because, you know, the last year.
But we're working on getting Carter Chevrolet back onto TikTok in full force. In fact, our resident content genius Trevor submitted his demo to prove that he's got what it takes to head up the Carter Chevrolet TikTok. Take a look below and let us know if you think he's got the stuff. Then, if you're looking to get a Chevrolet Silverado of your own, schedule a test drive at Carter Chevy in Okarche, Oklahoma.