2023 Chevrolet Traverse Vs. 2023 Dodge Durango in Okarche, OK

2023 Chevrolet Traverse Vs. 2023 Dodge Durango
Three-row SUVs offer excellent seating options if you regularly transport more than five adults. This versatile seating configuration can be found on many midsize and almost all full-size SUVs. Two popular examples of American three-row SUVs are the 2023 Chevrolet Traverse and the 2023 Dodge Durango.
The 2023 Traverse is based on the second generation, which debuted in 2018 but received a facelift in 2022. The facelift saw a refreshed exterior and interior, plus significant additions of more safety tech. The 2023 Traverse is built at the Lansing Delta plant in Michigan. Meanwhile, the 2023 Durango is much older, as the model originally debuted in 2011. It received facelifts in 2015 and 2021.
Let's compare the 2023 Traverse vs. Durango and see how they stack up against each other in the fight for the best three-row SUV. We'll review their interior, safety, and performance characteristics in this Chevrolet vs. Dodge evaluation.
Interior Comparison
Although the 2023 Chevy Traverse and the 2023 Dodge Durango are three-row SUVs, it only takes a glance at their respective cabins to discover that the 2023 Traverse is more spacious. It's got a 157-cubic-foot passenger cabin and offers 23 cubic feet of luggage space. Conversely, the 2023 Durango has a 141-cubic-foot passenger cabin and can only provide 19 cubic feet of luggage space.
The differences don't stop there. Both vehicles use premium materials in their cabins, but the 2023 Durango's cabin is starting to show its age, while the much newer 2023 Traverse looks fresh and modern. Both vehicles include Apple CarPlay® and Android Auto™ via an 8-inch touch-screen infotainment system. They also include dual-zone climate control with rear air vents, powered front seats, and ample USB charging ports.
2023 Chevrolet Traverse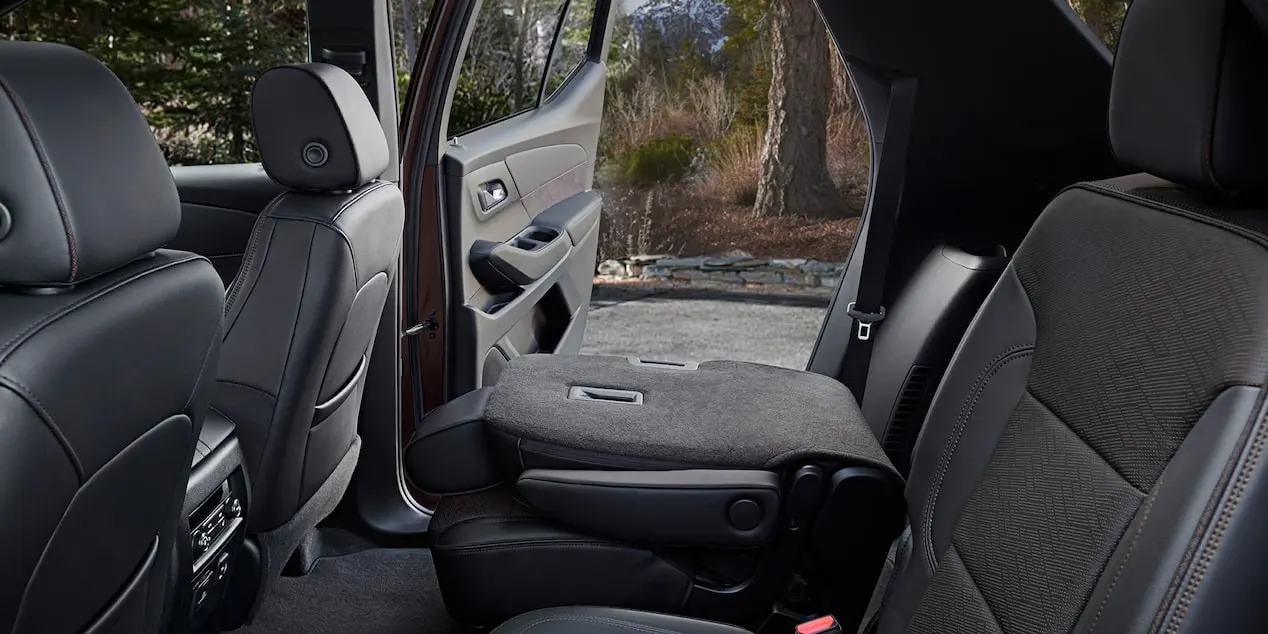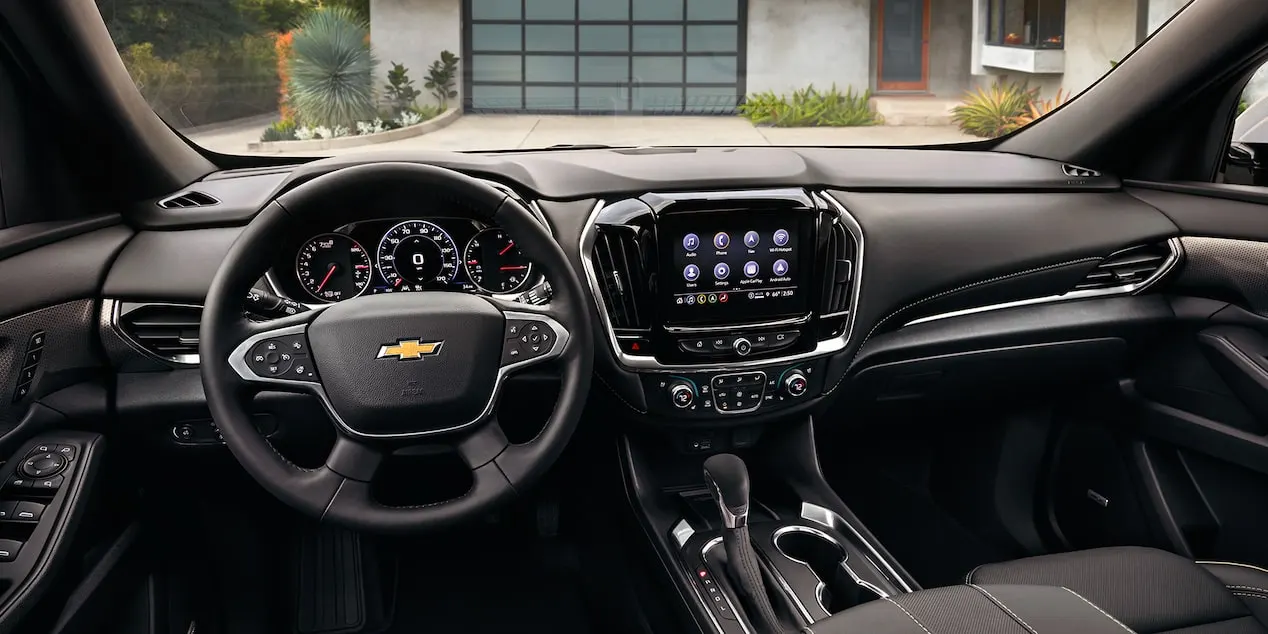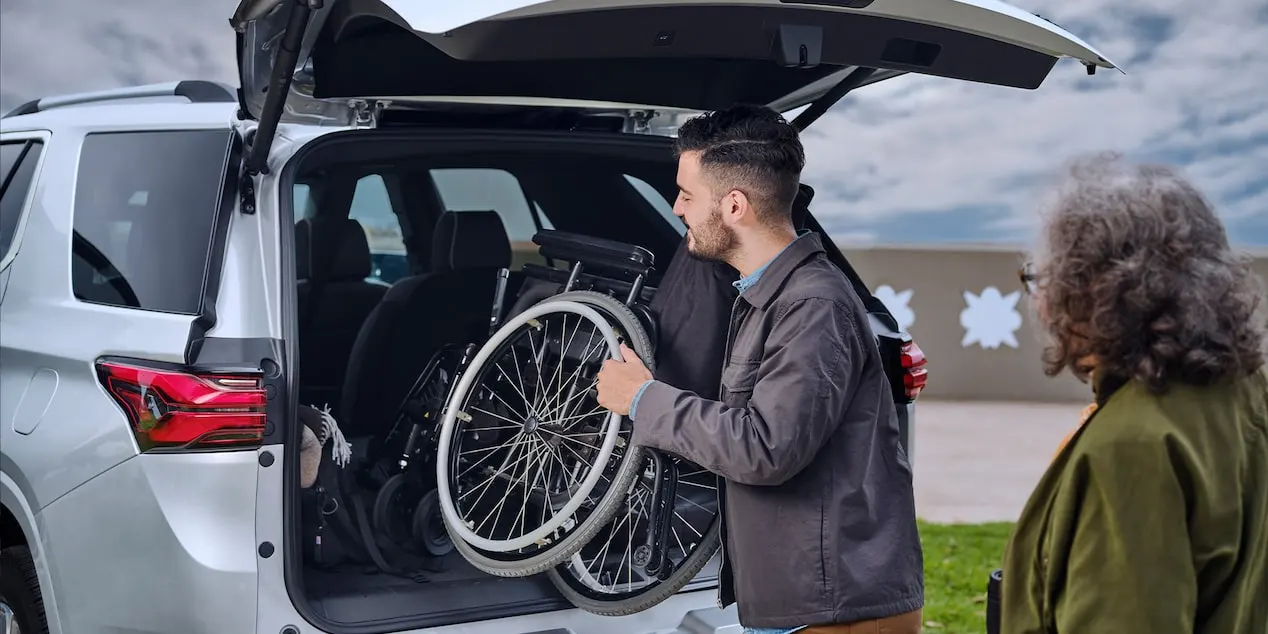 2023 Dodge Durango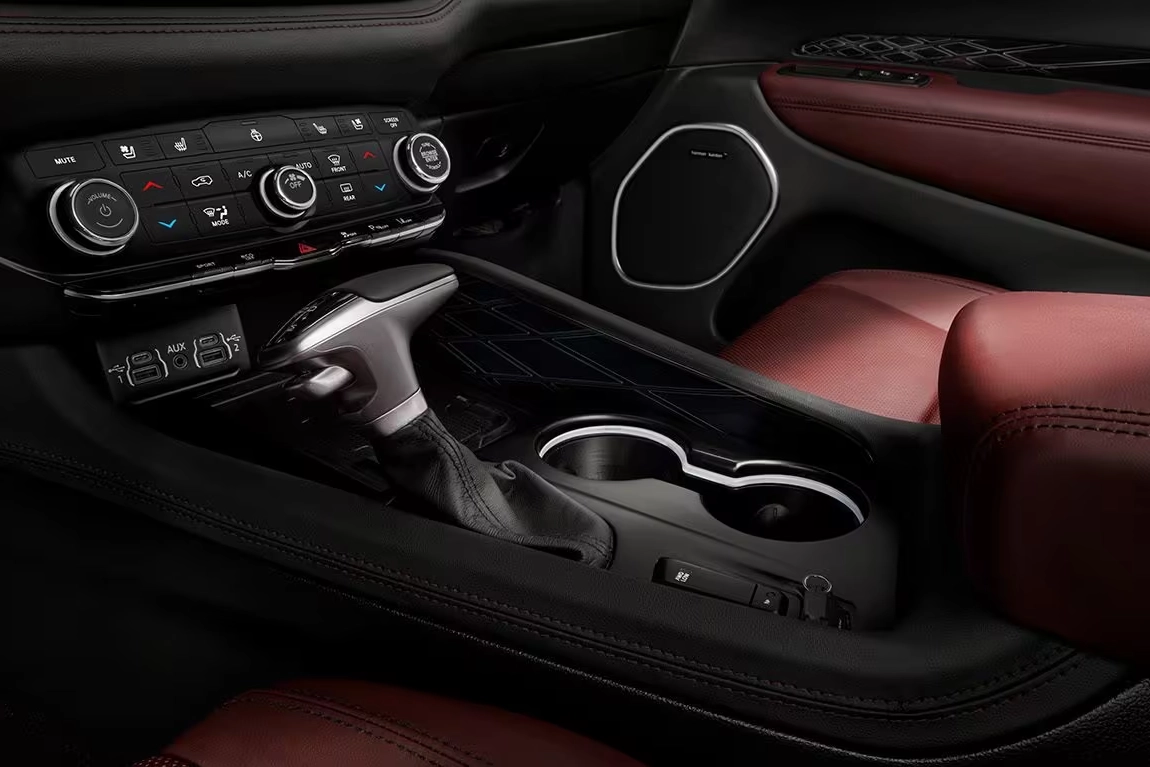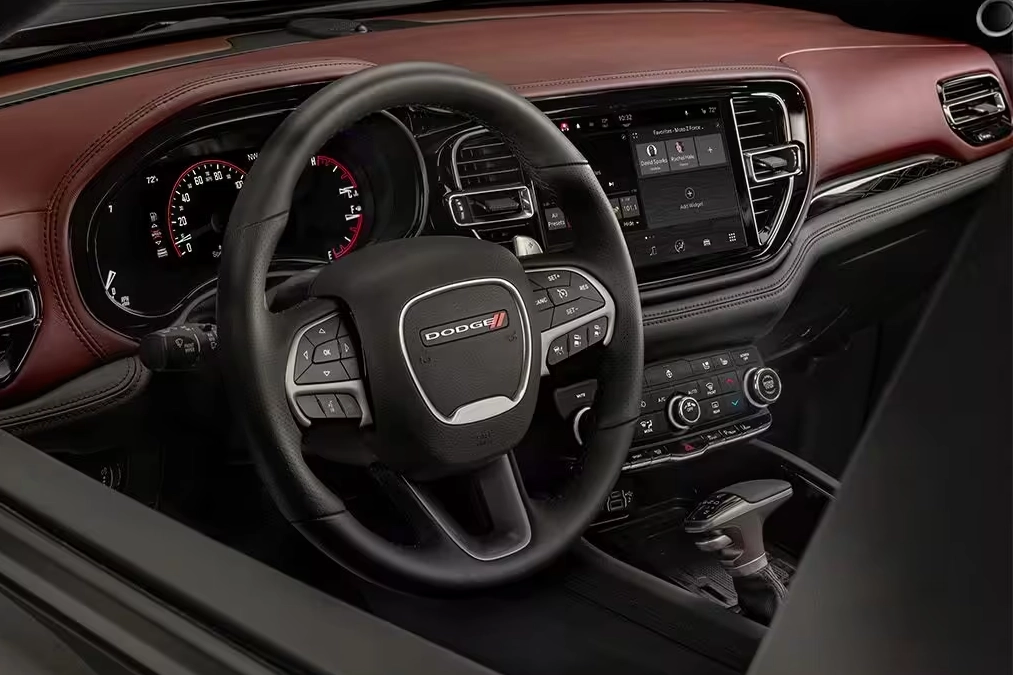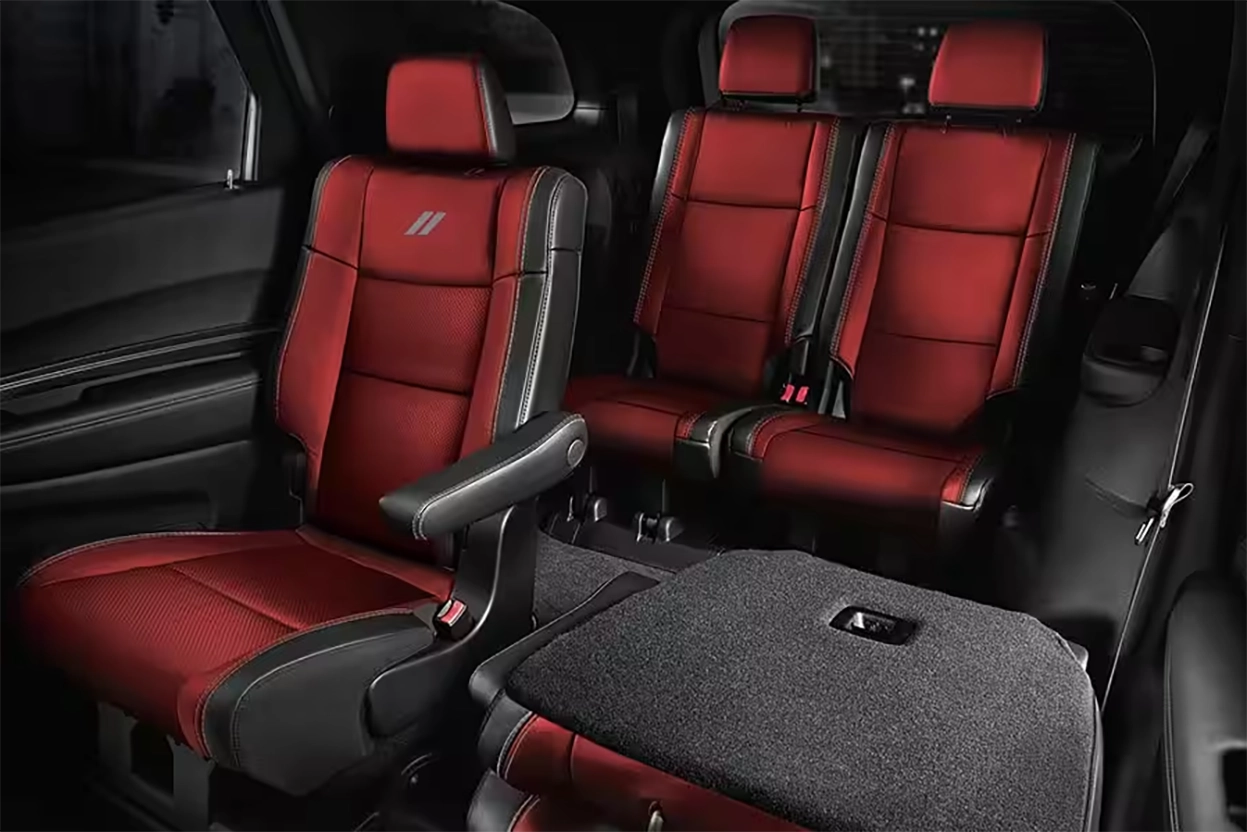 Performance Comparison
Every 2023 Traverse comes with a 3.6-liter V6 engine that delivers 310 horsepower to the front wheels via a nine-speed automatic transmission. An all-wheel-drive system is offered as an option for those who desire extra traction. Reviewers at Car and Driver have noted that the 2023 Traverse's drivetrain and refinement are excellent, with barely any engine noise permeating the cabin. They've also praised its seamless stop-start feature.
The 2023 Durango comes with either a 3.6-liter V6 that offers 290 horsepower or a 5.7-liter V8 that delivers 360 horsepower. It's rear-wheel-drive as standard, with an all-wheel-drive system offered as an option. An eight-speed automatic transmission is the only gearbox choice.
Safety Features Comparison
The 2023 Traverse is safer than the 2023 Durango, as the latter's model base is over 10 years old. Both vehicles pack at least six airbags, stability control, and brake assist as standard features. However, the 2023 Traverse also includes automatic emergency braking and lane-departure warning with lane-keeping assist as a standard feature, while the 2023 Durango offers these as an option. Adaptive cruise control is optional on both vehicles.
Find the 2023 Traverse in Okarche, OK
Would you like a newer vehicle or one developed over 10 years ago? The 2023 Traverse is the winner in our best three-row SUV shootout because it's more spacious, practical, efficient, safer, and newer. The 2023 Durango offers some decent characteristics, but it's hard to ignore its roots and thirstier engines. That's why you should visit Carter Chevrolet in Okarche, OK, and test drive the new Traverse pronto.