Find Your 💎 Tiffany Edition 💎 Chevy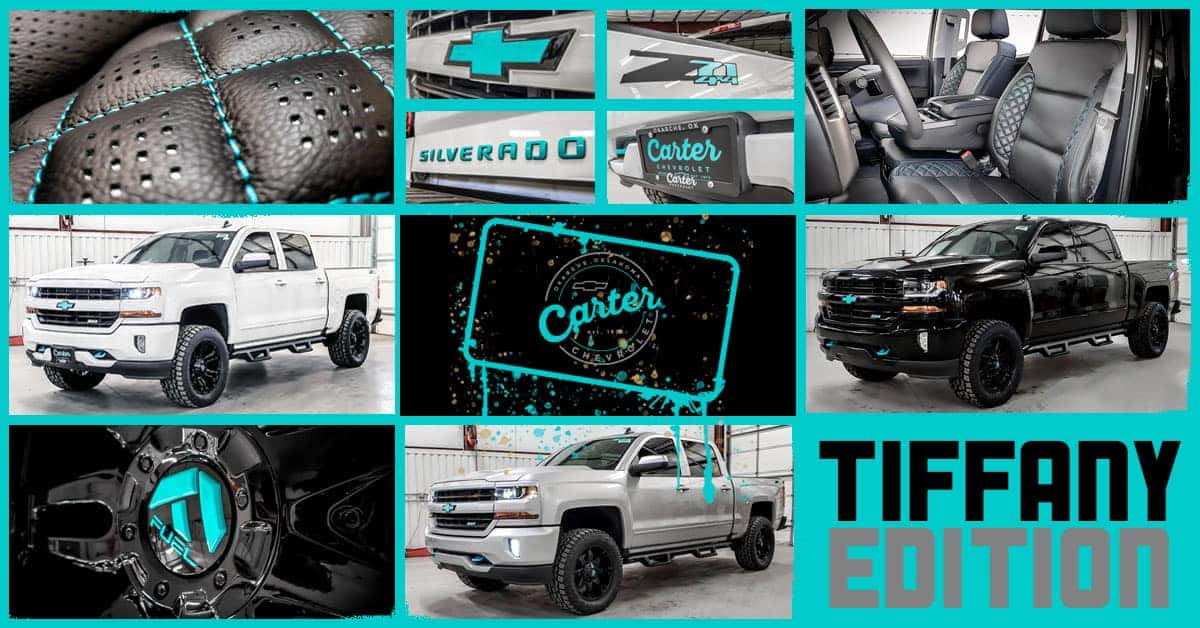 Have you seen these beauties?! All decked out in Tiffany blue, these 💎 Tiffany Edition 💎 Chevy models are just flying off of our lot.
It's been difficult for us to keep these in stock, but we're doing our best! Check out the 💎 Tiffany Edition 💎 models we currently have in stock below, OR just order it the way you want it and skip waiting for one to be on our lot here at Carter Chevy in Okarche, OK.
We can 💎 Tiffanize 💎 ANY model here at Carter Chevrolet – just let us know which model and trim you want and we'll build it for you!