Meet Our Staff
Back in 1973 a guy named Jimmy Carter started a Chevy Dealership in Okarche, Oklahoma. No, not that Jimmy Carter. This Jimmy never ran for President or farmed any peanuts. Everyone just called him Carter and he found his mission in life – Making Friends, Selling Cars, In That Order. Well since then we've continued to carry on his mission to help friends like you. Although Carter focused primarily on Fleet & Commercial Truck Sales for over 40 years, in 2014 we decided to focus on Internet Shoppers like yourself without changing our mission or the way we do business. We don't make a fuss, we don't play good cop / bad cop, and you'll never find us trying to strong arm you into making a deal. Let's be honest, it's a different way to buy a vehicle, right? We've assembled a great team, your new friends, to help us take care of customers like yourself. We thought you might like to meet 'em, so take a good read and reach out to one of our team members – your new friend today.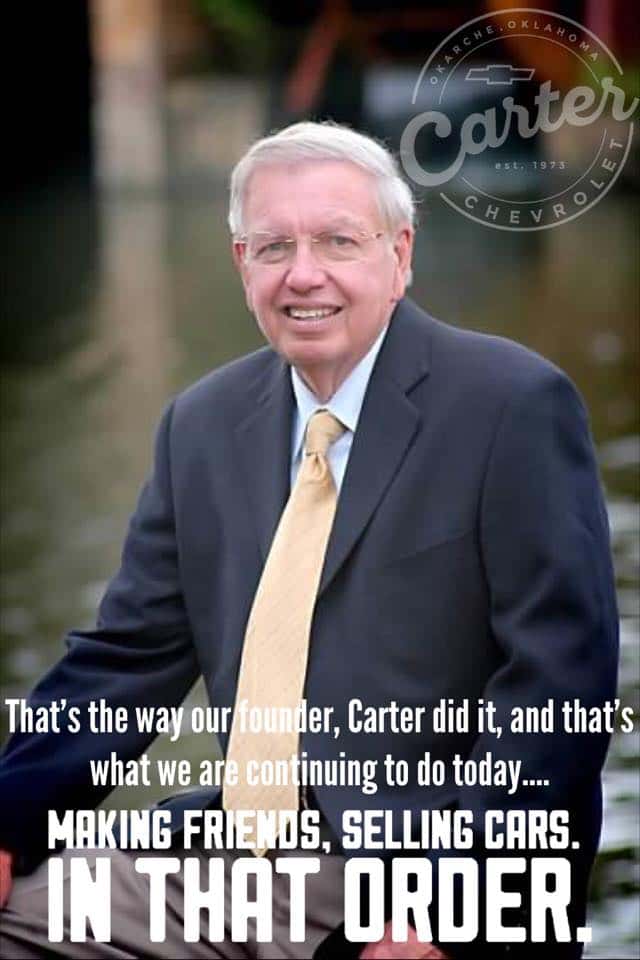 Ok, so we are car salesmen, not actors.
Check us out in our acting debuts anyway.
We hope you enjoy… at our expense.